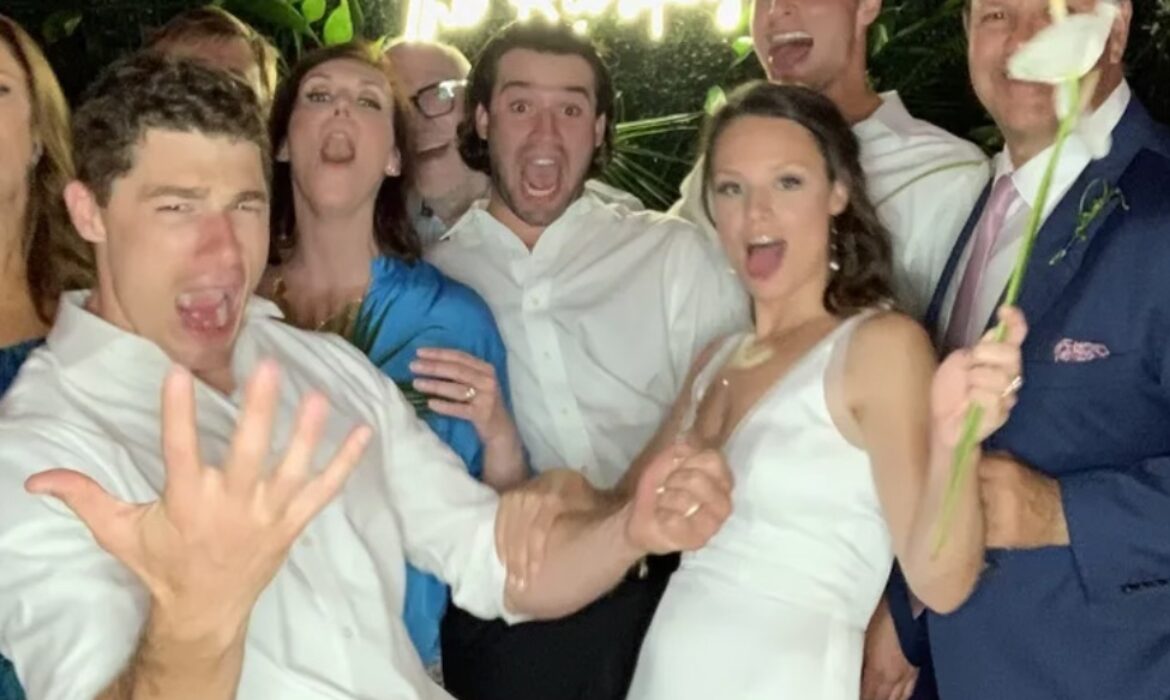 At Rock Your Photobooth we are asked all the time about Neon Signs as part of the photo booth backdrops.  With a textured wall, greenery, or balloons, a neon sign with the couple's last name, their monogram, or a logo, really does pop.  Neon signs take the ordinary backdrop and make it extraordinary.
Here are some Pros and Cons to Neon Sings on your Backdrops
Pros:
-they give that needed pop that makes the background reach out and grab you.
-they personalize your photos so everyone knows who's event you're at.
-neon signs have come way down in cost  the last couple of years and so they are more affordable than ever.
-you can use the sign in your home after the wedding celebration.
Cons:
-if the brightness of the sign is not adjustable, they can be  too bright for some spaces
-ordering a neon sign can take a while if you don't use a reputable business
-some neon signs are delicate.  Keep them out of the reach of children and those who've been to the bar a few too many times.
Having done so many events we can honestly say that if having a neon sign is within your budget, it is a great option to add your personal touch to your wedding space.