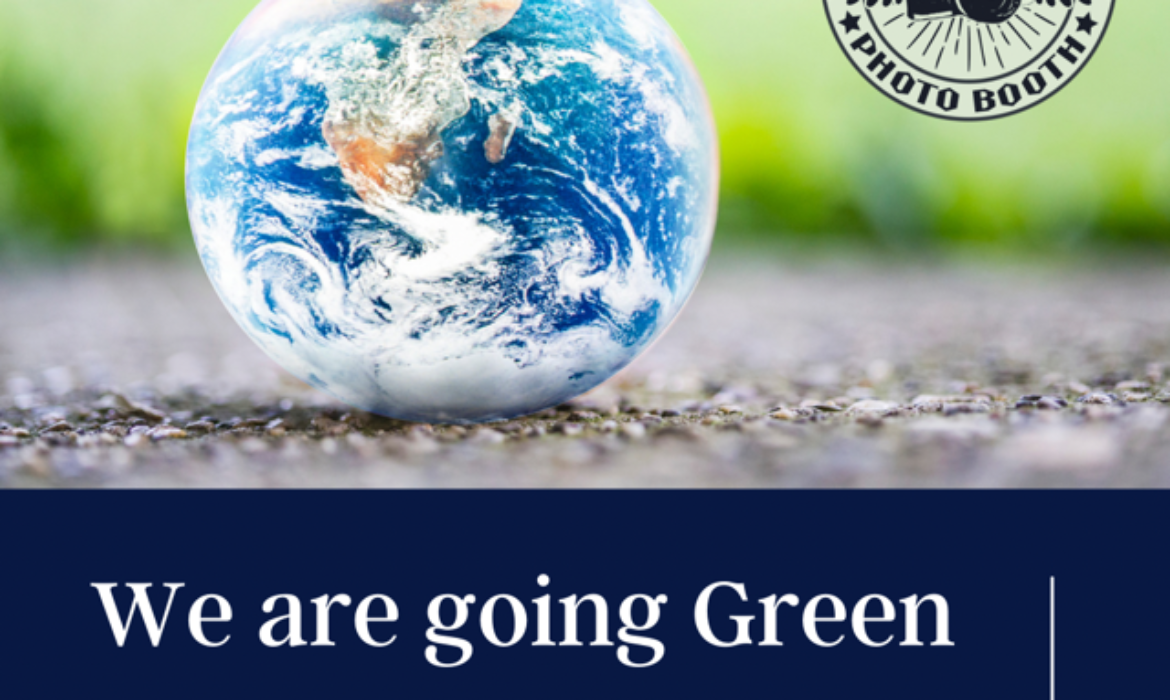 Rock Your Photo Booth is going GREEN!
Why are we doing this?
There are a lot of factors that go into running a photo booth and at the same time we must be keenly aware of our impact on the environment around our beautiful Gulf Coast.
After a recent high school homecoming we were surprised by the sheer number of photo strips that were left on tables, on the floor, and even blowing around in the parking the lot.  With hundreds of high school students and their adult chaperons in our photobooth throughout the night, we felt that these strips would surely become heirlooms for scrapbooks and pinned to bulletin boards in their homes.  The photos looked amazing, but as more and more students engaged with us after the event, we realized that they value the digital content to their social media and phones more than a printed photo strip.
At a recent wedding the number of people requesting prints was minuscule compared to the number who just wanted it sent to their phones.
Photo strips cannot be recycled, and the cartridges must be sent off to be recycled themselves- thus creating more packaging and more fuel to deliver those. Going green reduces waste.
Photo Booth printers are highly unreliable.  Imagine the stress of an event with several hundred people present and the printer fails to connect to the venue Wi-Fi or there is a printer error?  We want to spend more time with our clients and less time trying to fix the very expensive printer that just went down yet again.
What does this mean?
We are going to eliminate the physical prints at the events.  If the client wants physical prints for a scrap book or to hand out, then we will have those printed off site and deliver those to the client.  We will still create beautiful templates for every event, so that our clients have the very best experience.  We will enhance our props box to make sure there are props to create incredible memories.  And we will continue to give top notch services as we Rock Your Photo Booth.